South Strand Chrysler Dodge Jeep Ram Frequently Asked Questions (FAQ)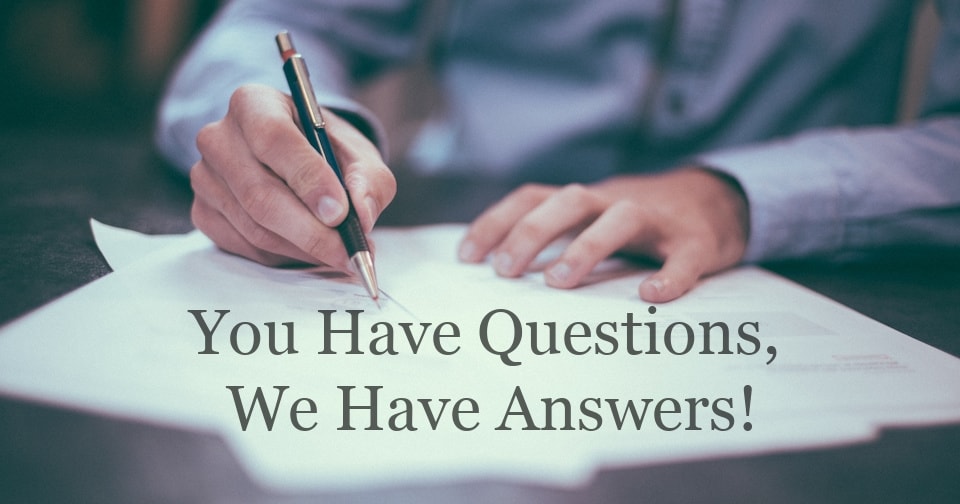 If you're shopping for a new or used car, or if you need reliable auto parts and service in the Myrtle Beach and Georgetown, SC area, you've come to the right place. Our Pawleys Island, SC Chrysler, Dodge, Jeep and Ram dealership not only has the latest models from our favorite brand, but we're also staffed with a team that's ready to help you out and answer any questions you have. We get a lot of calls, emails and visits, often with the same questions and concerns from drivers from all over Litchfield Beach, Murrells Inlet and Andrews, SC, so we've decided to provide some simple answers with this set of frequently asked questions (FAQ) people have for South Strand Chrysler Dodge Jeep Ram.
Frequently Asked Questions at Our Pawleys Island, SC Dealership
New Chrysler, Dodge, Jeep and Ram Lineup FAQ
Can I be alerted to new vehicles that just arrived? Yes! With our CarFinder tool, we'll set up simple alerts to your email when a specific kind of new Dodge Durango, Jeep Cherokee or Ram 1500 – or any other new vehicle – shows up, and from there you can visit us for a test drive.
Who can I talk to about buying a new car? We have a full staff of sales experts on hand during our business hours here in Pawleys Island, and someone will attend to your needs right away. During the busiest times, like on weekends, especially around holidays, we might be wrapped up with other customers, but we have a welcoming waiting area with refreshments for you to enjoy, and the waits are never long before we can guide you through the new car shopping process.
Used Car Lineup FAQ
How do I know if the used vehicle I'm interested in is in good driving condition? While that's always a concern when buying used, here at South Strand Chrysler Dodge Jeep Ram, we make sure all our used vehicles are ready to hit the roads around Georgetown and Andrews. Looking at model year, mileage and a vehicle history report will give you further details about what kind of condition a used vehicle is in, and our pricing not only reflects those factors, but we always try to provide some savings.
What's the difference between pre-owned and certified pre-owned? With our selection of certified pre-owned Chrysler, Dodge, Jeep and Ram models, you'll find they're from fairly recent model-year editions, and they can't exceed certain mileage limits. They also have to pass through a rigorous multi-point inspect before being listed as certified. Our non-certified used vehicles don't have to meet those standards, but we still only sell the highest quality pre-owned cars.
Auto Financing FAQ
How do I get pre-approved? The financing process starts with an easy finance application that you can fill out and submit online. We'll keep your information safe and secured, and even if you're in the early stages of the car-shopping process, you'll be well-prepared knowing what kinds of new lease or used car loan offers you qualify for.
Should I lease or buy a new Jeep, Ram, Dodge or Chrysler vehicle? This is really a matter of personal preference, but there's a few quick points to make about both kinds of financing. With leasing, you'll spend less up front and for your monthly payments, and your agreement is typically short – usually two or three years – before deciding on what to do next. For buying, you may spend more up front and when paying off a new car loan, but the long-term value might end up being lower than leasing a new model every two or three years.
Service Center & Parts FAQ
What kinds of work do you offer at your service center? We have a full service center here in Pawleys Island, offering everything from routine maintenance like oil changes, tire rotations and inspections, to major repair work on your brakes, transmission or other important auto parts and systems.
How do I schedule a service visit? Scheduling service has never been easier at South Strand Chrysler Dodge Jeep Ram. You can quickly schedule an appointment online, and after your first visit, we'll have your and your car's information safely stored away so future scheduling is even quicker and easier. Of course you can always give us a call at our service number, or simply swing by if you're in the area and we'll find a time for your next service appointment.
Why should I order parts from this dealership? If you drive any Jeep, Dodge, Ram or Chrysler model, you'll want to use the best Genuine Mopar Parts, this automaker family's shared parts division. We only sell the parts that work perfectly for your specific model, and while after-market parts may cost less, they run the risk of causing more damage to your vehicle in the long run.
Hours
Monday

09:00AM - 07:00PM

Tuesday

09:00AM - 07:00PM

Wednesday

09:00AM - 07:00PM

Thursday

09:00AM - 07:00PM

Friday

09:00AM - 07:00PM

Saturday

09:00AM - 06:00PM

Sunday

Closed